Save 100$/year

100% Éco-Friendly
Non-Toxic

Reusable +3600 times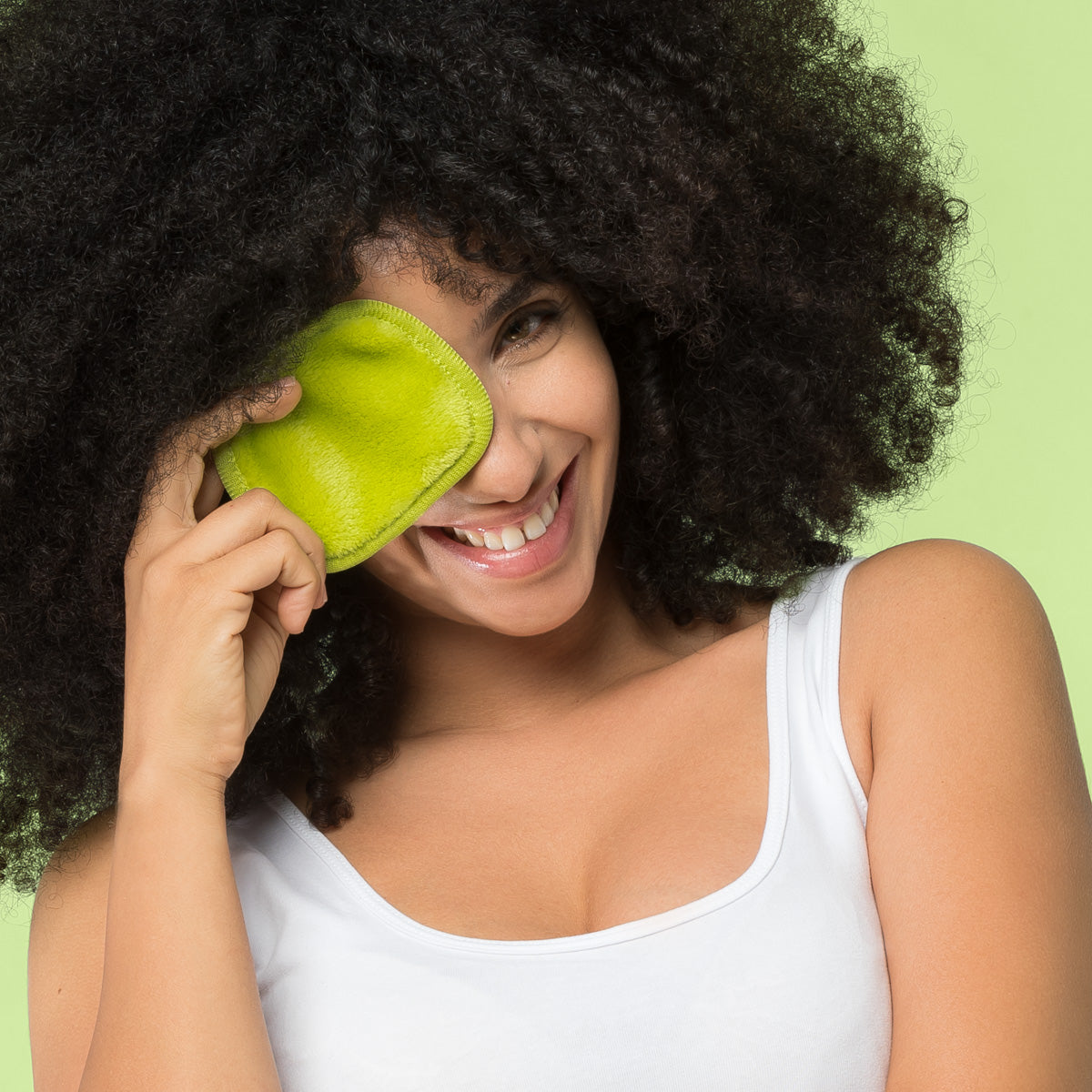 Respect your skin and the environment
No more irritated skin

It is essential to remove make-up without chemicals and to let your pores breathe during the night. You will thank us in a few years 💕

Do a good deed

Be proud to use the world's most sustainable make-up removal pad using the most accessible resource: WATER.

Be happy

Enjoy a quick and ultra-efficient moment of cocooning. And voila, we've just added 2 minutes of happiness to your day!
Proud to be ...

Sulfate Free

100% Vegan

Cruelty Free 

Anti-Bacterial

Paraben Free
Recyclable
Sulfate Free
100% Vegan
Cruelty Free 
Anti-Bacterial
Paraben Free
Recyclable
How does it work?
Lilly Skin is a patented microfiber pad, made up of millions of tiny fibres that activate when they are wet and work like a "hoover" for all the residues, make-up, and excess oil in your pores.
1 - Moisten Wet your pad with warm water.
2 - Remove make-up Use the short-fibre side to remove make-up (even waterproof) with light circular movements.
3 - Exfoliate Turn the pad over on the long fibre side to exfoliate. Continue with light circular movements.
4 - Cleaning After use, wash your pad by hand or machine wash at 30°. Then dry it.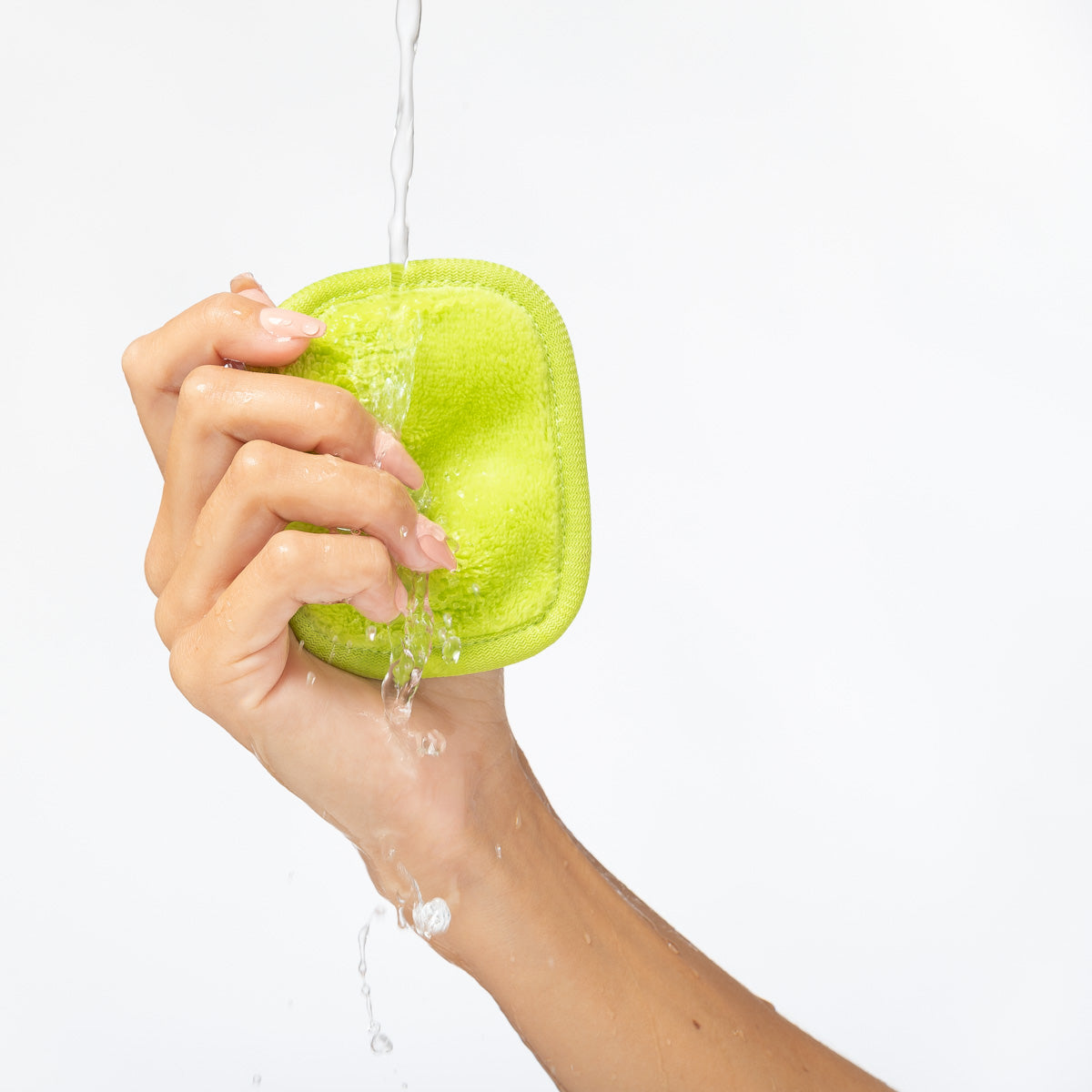 What our customers think ...
Very good product!
Dina U.
I'm very pleased with my purchase, it conforms to the description and even better👍👍. Very good make-up removal, easy to maintain. Test approved!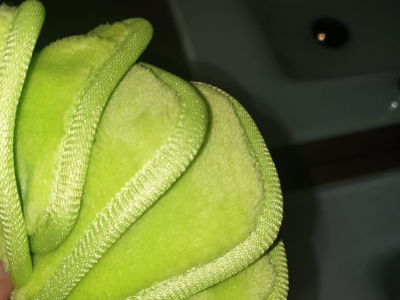 Great make-up removal
Jessica J.
Very happy with my purchase, these pads are very soft and clean really very well I would say even better than a lotion on cotton and respectful of my skin! It's perfect!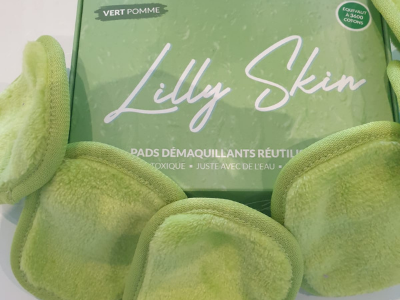 Amazing!!!!
Fatima H.
Nothing to say I'm very happy with my purchase.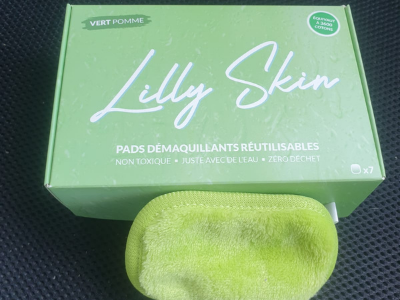 What a pleasure!
Zelie M.
They are top, soft and they work very well. I recommend without doubt
5 Stars
Order received. Very happy with the product. You wet the sponge and the make-up goes off, no need for anything else. Easy cleaning of the sponge with soap.
5 Stars
Just awesome! No more products needed, just water and done with make-up removal, even better than the cleanser I used before ... Plus they are extremely soft. I totally recommend them ... Just for the eyes, you have to soak them with a lot of water.
Magical!
I love this !!!!!! I posted a video on my Instagram 😇