Save 100$/year

100% Éco-Friendly
Non-Toxic

Reusable +3600 times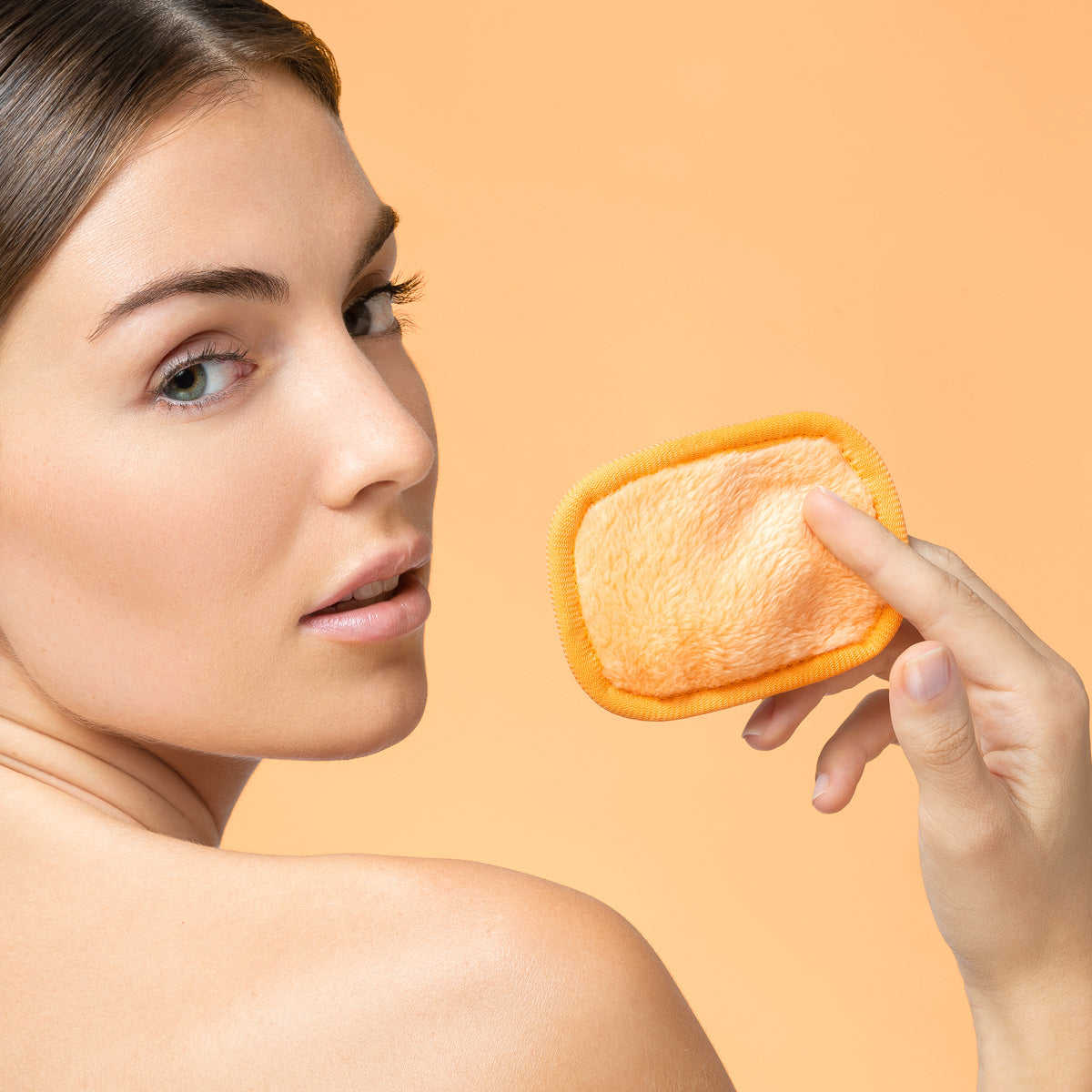 Respect your skin and the environment
No more irritated skin

It is essential to remove make-up without chemicals and to let your pores breathe during the night. You will thank us in a few years 💕

Do a good deed

Be proud to use the world's most sustainable make-up removal pad using the most accessible resource: WATER.

Be happy

Enjoy a quick and ultra-efficient moment of cocooning. And voila, we've just added 2 minutes of happiness to your day!
Proud to be ...

Sulfate Free

100% Vegan

Cruelty Free 

Anti-Bacterial

Paraben Free
Recyclable
Sulfate Free
100% Vegan
Cruelty Free 
Anti-Bacterial
Paraben Free
Recyclable
How does it work?
Lilly Skin is a patented microfiber pad, made up of millions of tiny fibres that activate when they are wet and work like a "hoover" for all the residues, make-up, and excess oil in your pores.
1 - Moisten Wet your pad with warm water.
2 - Remove make-up Use the short-fibre side to remove make-up (even waterproof) with light circular movements.
3 - Exfoliate Turn the pad over on the long fibre side to exfoliate. Continue with light circular movements.
4 - Cleaning After use, wash your pad by hand or machine wash at 30°. Then dry it.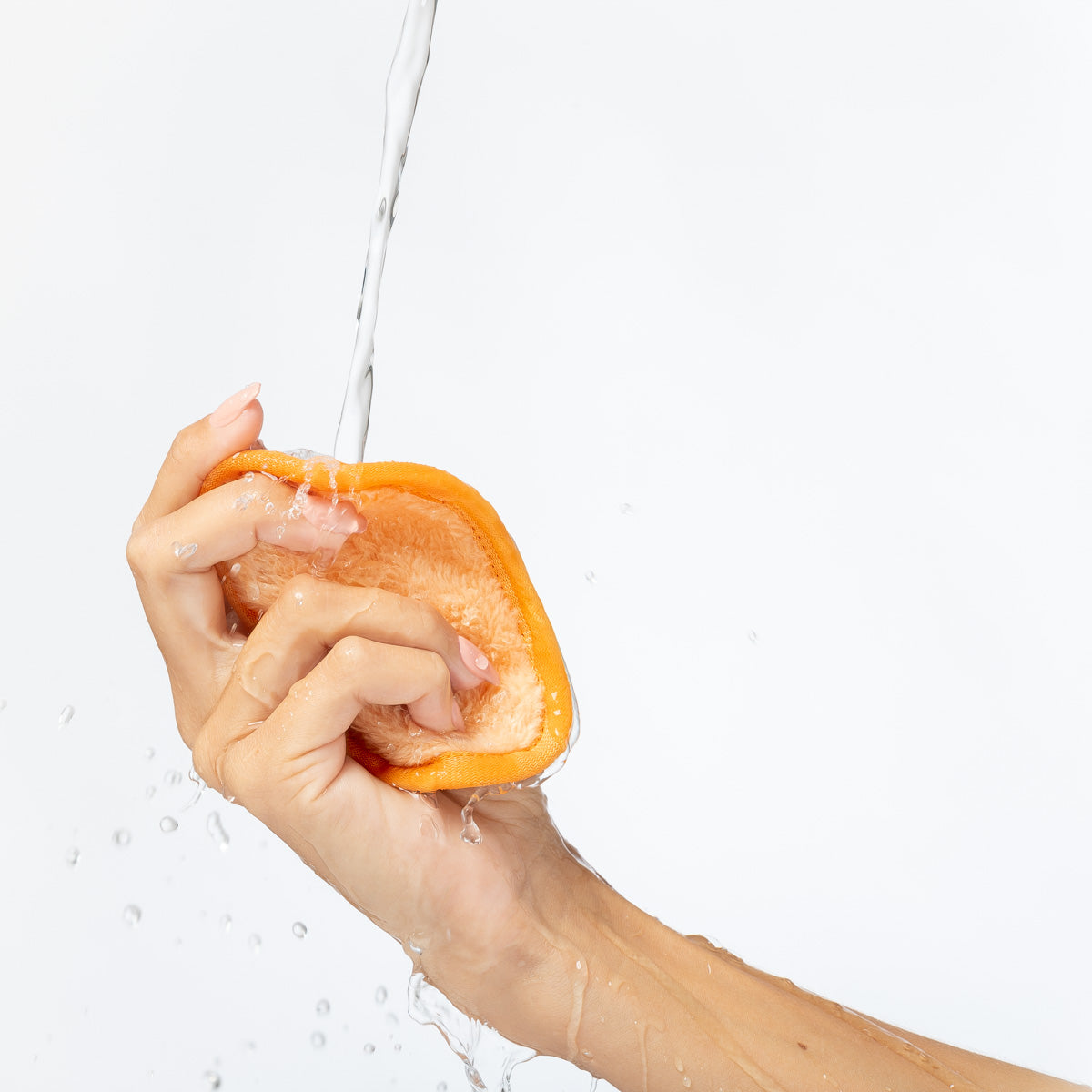 What our customers think ...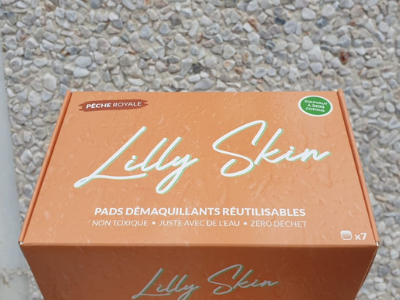 I'm absolutely crazy about it!
Romane K.
Just perfect! Finally a way to remove make-up where there is not a trace left and without any product! Very comfortable and practical when you're out of the house, it avoids to drag half of the toilet bag!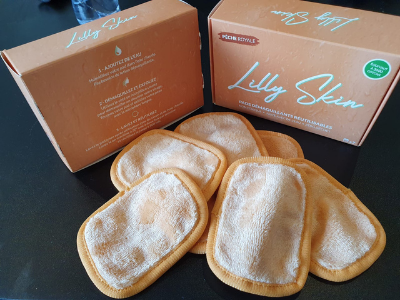 A word? GREAT!
Victoria F.
Great! Very efficient and pleasant. Gentle! I notice less irritation and pimples on my skin since I've been using it! I recommend it 100%!!!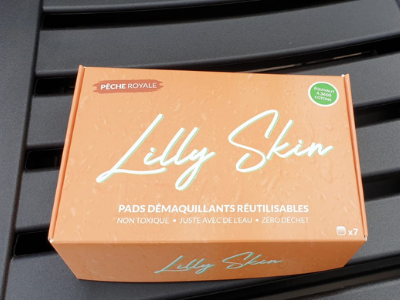 Perfect products!
Julia T.
Hi, just a quick note to let you know that the package arrived very quickly, and the pads are great. Soft and resistant, easy to wash but above all it removes make-up very well. 100% satisfied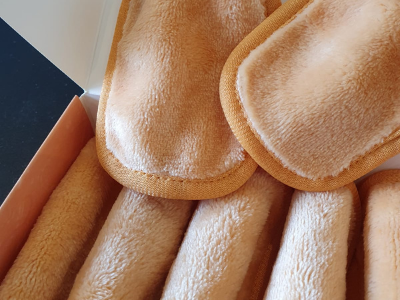 Really very happy!
Gabrielle H.
It's great!!! Efficient, soft, practical....... easy to bring along. Nothing more to say.
5 Stars
Very satisfied! So many savings!
5 Stars
I just fell in love with these cotton pads to remove my make-up! It's beautiful, eco-friendly, effective and very affordable. Thank you
5 Stars
I recommend +++ It works!! It's so soft... I have little buttons for nothing... Well, the cotton that you pay for in supermarkets increases my worry. But with product, it's a total pleasure! I recommend it not only for the planet but also for the product itself and its quality. I received it with a delay but I was contacted by email and they apologized for it. The day after I received the delivery, a very good brand!
5 Stars
Very septic at first. I wear make-up every day, with Dior foundation, Naked palette, Huda beauty, Too faced, waterproof eye liner + mascara. So it's inevitable that I have to use a waterproof make-up remover... I have tried and tested... I put the cotton under warm water, and everything magically comes off... Time saving for this make-up removal... A single cotton pad is enough for the whole face. It's very pleasant thanks to its softness. Once you have removed all the make-up from the cotton, wash it with soap and water. All the make-up goes away and it is ready for the next day. And from time to time you can put it in the washing machine.
5 Stars
Extremely satisfied with these discs, they remove make-up completely without forcing and are gentle on the skin. Very good quality, I have started to talk about them all around me. I do not regret this purchase.